Cape House Pride is dedicated to celebrating PRIDE in our community, ourselves and our homes. We are a network of highly-seasoned real estate professionals dedicated to providing our clients exceptional, personalized service in an LGBT friendly environment. Our clients rely on us to be a trusted resource to guide them through the complex world of real estate on Cape Cod. Oh yeah, we like to have fun too!
OUR MISSION
We care more about our clients than we do any single transaction. Our promise is that we will be in constant communication with our clients, keeping them fully informed throughout the entire buying or selling process. We will work tirelessly to make our clients real estate goals REAL. We strive see the best in everybody and try to leave those we touch better than we found them. It takes a village, people.
OUR PEOPLE
Jeffrey Clonts and Katie Clancy (aka Clontsy and Clancy) are the dynamic team that run The Cape House@William Raveis and CapeHousePride. Both members of NAGLREP, they are consistent top performers and award-winning Realtors including being members of the Chairman's Elite Club at Raveis representing the top 5% of agents in the company.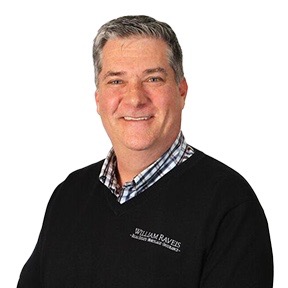 Jeffrey Clonts
lives in Yarmouth Port along with his husband Robert and their 2 Vizsla pooches. When not working tirelessly for his clients you can find Jeff at Mayflower Beach exercising his dogs, going on adventures to the Outer Cape or singing a tune at a local theater. Need a great restaurant idea or a plan for a day trip…..Ask Jeff.

Katie Clancy
of Dennis fame (or infamy) and mother of 4 is your go to resource for where to get the best Oysters, what's in style at the local haberdasheries and who is serving up the best chocolate (hot or cold). She serves on the Dennis Beach Committee, the Dennis Conservation Commission and sings in the Dennis Union Church choir in her spare time. She knows her way around. By the way, her husband Mark is an awesome local builder and local fashion icon.