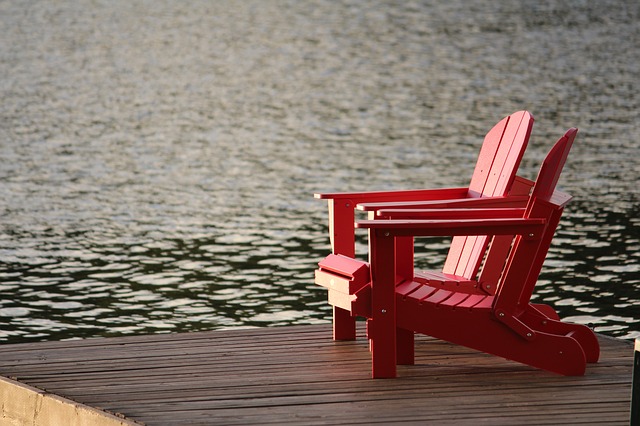 Like most approaching retirement, I sometimes take a moment to reflect on the days of my early adulthood. For me, that experience was living in New York City. I decided to move there not just because of the opportunity to perform on Broadway, but because NYC was widely known to be a place where gay people were more welcome than other places in the United States. In fact, the gay community in NYC was thriving (especially in the entertainment industry) and many lived their lives openly and affirmingly for the times. What I had learned most from those I met in those early days was to respect myself. I lost many friends to the AIDS epidemic, but was able to witness the strength and honor of our community as it rose above the death toll.

As open as NYC was at that time, it didn't reflect the views of the rest of the country. Many of us LGBT folk who grew up in the second half of the 20th century remember the less than favorable climate for our community and for living our lives out and proud. Discrimination and cruelty towards us was treated as a sport for the insecure and unenlightened, and we were demeaned as people who were sinful, criminal and abhorrent.

However, in the latter half of our lives we seem to have grown into somewhat of a better environment regarding the treatment of LGBT people, we aging folk are starting to consider where we want to live in our retirement.

Massachusetts has the 2nd highest percentage of LGBTQ residents in the nation, making up 5% of the population.The Massachusetts LGBT Aging Commission estimates that 65,000 older LGBTQ adults live in the Commonwealth.
While Boston currently has the largest number of LGBT citizens, it is Provincetown on Cape Cod that reigns supreme as the LGBT mecca, having the highest concentration of LGBT households by zip code than any other in the entire country!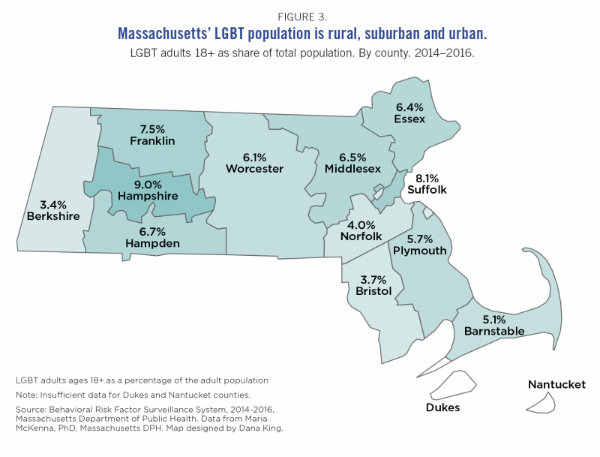 Studies show that almost 16% of Massachusetts young people between 18-24 identify as LGBTQ (or other), however older people (ages 65-74) identify in the same way at the rate of only 3%. On Cape Cod however, the state Department of Health estimates the LGBT population at about 5%. Because Cape Cod has the oldest average age of any County in the Commonwealth, you might expect to see a lower percentage.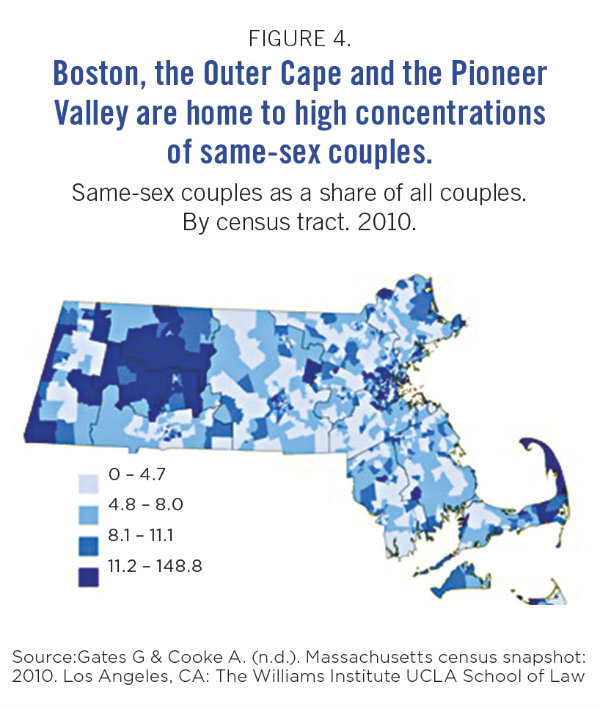 So, why is it that older LGBT people who live on Cape Cod publicly identify as LGBT at much higher rates than the rest of the older LGBT population throughout the country?

I believe the answer lies in the area's history and desirability. For decades, Cape Cod has been known for being a diverse and inclusive community. It is a community where people look after each other and respect everyone's beliefs and individuality. Also, because of the aging population on Cape Cod, there are lots of services and activities directed at the needs of older folks. And, real estate taxes are very low in comparison to most of New England because of a tax base that includes many second homes, and with fewer students than most communities, school budgets are less than elsewhere. Homeowners can also take advantage of the Homestead Exemption that is available in the State.

Life is not perfect here, but on Cape Cod, retirement for LGBT people is more open and affirming. Life's A Beach…..and we've got lots of them.

(*Source: http://www.bostonindicators.org/reports/report-website-pages/lgbt-report)
______________________________________________________________________________________
We're Here to Help
Reach out if you would like to speak to a LGBT-friendly local expert before getting started or if you have general questions about the market or home buying process!

______________________________________________________________________________________
Meet Jeff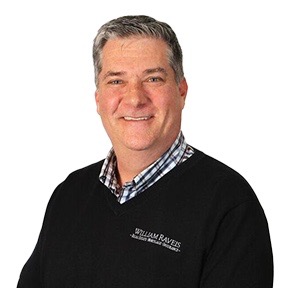 Husband. Singer. Performer. Dog Parent. Realtor. Yarmouth Port Resident. Cape Cod Local Expert. I've lived happily in Cape Cod with my husband, Bob, and our 2 Vizsla pooches for the past 6 years. When not working and helping my clients, you can find me at Mayflower Beach with my dogs, going on adventures to the Outer Cape or performing and singing at a local theater. Need a great restaurant idea or a plan for a day trip? Just ask me!
_________________________________________________________________________________